Drug use may increase risk of Kovid-19 breakthrough infection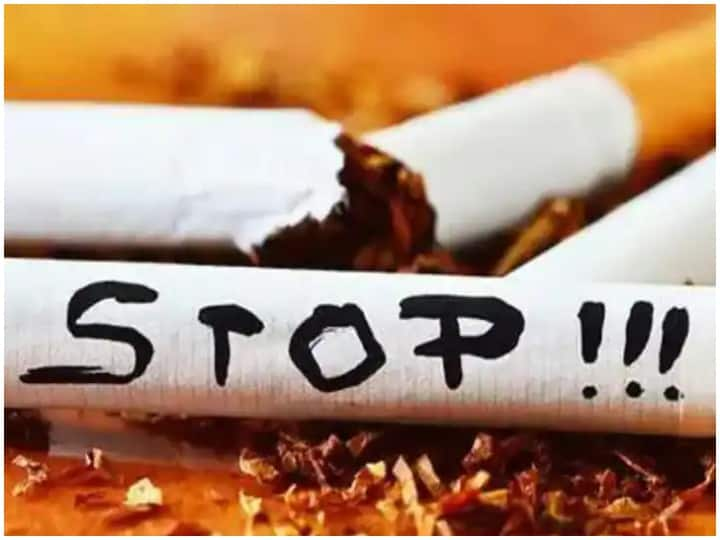 Breakthrough Infection: If you are a frequent use of tobacco or marijuana, if you have an alcohol or drug addiction, you are at higher risk of contracting the corona virus despite a 'breakthrough' infection or complete vaccination. This disclosure has come from research published in World Psychiatry. The researchers concluded after analyzing 580,000 people who had taken both doses of the vaccine in the US.
Intoxication can increase the breakthrough infection of Kovid-19
Research has found that drug abusers are at a higher risk of getting infected with the corona virus even after using both doses of the Kovid-19 vaccine. Drug abuse disorder also known as drug addiction is a type of disorder i.e. dependence on marijuana, alcohol, cocaine, narcotic substances and tobacco.
Drug addiction lessens the effect of the vaccine
Researchers say that the effect of the vaccine in drug addicts may be reduced by excessive use of marijuana, alcohol, cocaine, drugs and tobacco. He wrote, "Addictions are at higher risk of COVID-19 infection and adverse consequences of infection. Although the vaccine is highly effective against COVID-19, the effect of the vaccine in drug addicts is due to a weakened immune system." may be less than that."
Research showed that 3.6 percent of non-drug addicts were affected by breakthrough infection while in contrast 7 percent of people with drug addiction were affected by breakthrough infection. Researchers said that people consuming marijuana were at the highest risk, ie 7.8 percent showed breakthrough infection. At number two, 7.7 percent of people who used cocaine were involved and 7.2 percent of people who used alcohol had a breakthrough infection.
Marijuana proponents said that the research did not see that marijuana could be the reason behind the breakthrough cases. Significantly, the results of the research have come at a time when the World Health Organization has recommended the use of the third dose of Kovid-19 vaccine to those with weakened immune systems. A panel of experts from the World Health Organization is going to review the global data on booster doses in a meeting to be held on November 11.
Twindemic of Covid-19 And Flu: Experts warn of Twindemic in the coming winter, know the difference between covid and flu
Vaccination Strategy: Why are some countries recommending single dose of corona vaccine for children?
Check out below Health Tools-
Calculate Your Body Mass Index ( BMI )
Calculate The Age Through Age Calculator
Covid and Flu: Will Koranavirus and Flu increase more rapidly in the coming winter?
Coronavirus and Flu Alert: Except Britain, most western countries are either seeing a decrease in corona virus infection or in places where there is a risk of corona, there is a decrease in infection, but the risk of global epidemic is to be completely removed. There is still a long way to go before that. The biggest concern in this winter season is that the threat of corona does not start in the world once again.
There is a possibility of the infection becoming serious
The immune system's response to COVID and influenza is more or less similar. Recent infections or vaccinations provide a good defense against any further infection, but this defense gradually weakens. However, re-infection after these is either asymptomatic or very mild, but if the interval between the development of immunity and re-infection is longer, then the chance of re-infection becoming more severe. There is doubt.
decreased immunity
It is a matter of concern that due to the measures taken since the beginning of 2020 to prevent the spread of Kovid such as lockdown, travel restrictions and work from home etc., during the last 18 months, people did not come in contact with the flu much. . In such a situation, the natural immunity that people have against this disease has reduced.
Flu will have more effect
In these circumstances, when the flu outbreak starts, it will affect more and more people and will make people seriously ill now than under normal conditions. Similarly, other viruses affecting the respiratory system will also do. The rate of influenza in the UK is still low, but if the virus starts spreading, things can change rapidly. The good news is that we have safe and effective anti-flu vaccines that not only reduce the risk of infection, but also protect against serious disease. However, anti-flu vaccines are not as effective as anti-Covid vaccines.
This virus spreads in many forms
Flu viruses mutate rapidly and outbreaks can occur in many forms. These forms change every year. If the form of the virus that is going to dominate is not included in the vaccine, then the effect of the vaccine will also be less. Flu cases have been so low over the past 18 months that it will be more difficult to predict which form of the virus may be more contagious.
19 per cent people were suffering from some other infection
There is also a risk of getting other infections (bacterial, fungal or viral infections) along with covid. A study conducted on hospitalized Covid patients found that 19 per cent of them were also suffering from some other infection. Patients who have any infection other than Kovid are at high risk of losing their lives.
Influenza was spreading with Corona
When the outbreak of the corona virus was just starting, then influenza was also spreading. Researchers in Britain compared two types of patients, firstly those who were suffering from only Kovid and secondly those who had influenza along with Kovid. People suffering from both types of infection needed to be admitted to the intensive care unit and the need for ventilation facilities were twice as high and their risk of dying was also higher.
Influenza outbreak in the UK is very high
It is not possible to say that the outbreak of influenza in the UK this year will be very high. But even if it does not happen, then it is certain that its outbreak will happen soon. If influenza returns, it will now affect more people than in the years before Covid and the death toll will be higher.
Read also:
Coronavirus India Updates: 16 thousand 862 cases of corona registered in the country in the last 24 hours, 379 died
Covid Vaccination: Announcement will be made at airport and railway station after completion of 100 crore vaccine dose
15 thousand 981 cases registered in the country in the last 24 hours, 166 died
Coronavirus Today: Due to the arrival of 15 thousand 981 new cases of Kovid-19 in the country in a day, the total number of infection cases has reached 3 crore 40 lakh 53 thousand 573. While the death toll has gone up to 4 lakh 51 thousand 980 due to the loss of 166 more patients. Know what is the latest situation of Corona in the country.
The number of patients under treatment decreased
According to the data of the Union Health Ministry, the number of patients under treatment for Kovid-19 has come down to 2,01,632 which is 0.60 percent of the total cases of infection. The national rate of recovery from Kovid-19 is 98.07 percent. According to the data, a decrease of 2,046 has been registered in patients undergoing treatment for Kovid-19 in a day. The number of people recovering from this disease has increased to 3,33,99,961 while the death rate was recorded at 1.33 percent.
97.23 crore doses given so far
The ministry said that 9,23,003 samples were tested for Kovid-19 on Friday, taking the number of samples tested to detect this epidemic in the country to 58,98,35,258 so far. Under the nationwide anti-Covid-19 vaccination campaign, 97.23 crore doses have been given.
Also read-
CWC Meeting: Congress Working Committee meeting continues regarding elections to be held in 5 states including Punjab, Lakhimpur incident can also be discussed
Congress Crisis: Sidhu to continue as Punjab Congress President, withdraws resignation after meeting Rahul Gandhi in Delhi
8th and 11th schools will reopen in Odisha from October 21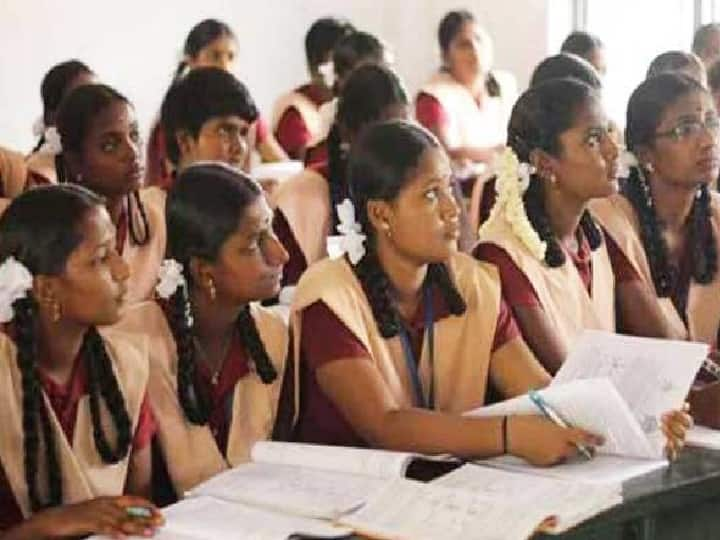 Odisha 8th, 11th Class School Reopening: In view of the steady decline in the cases of Kovid in Odisha, the state government has announced the resumption of physical classes for the students of class 8th and 11th from October 21. However, during this time the health safety guidelines will have to be strictly followed. At the same time, classroom teaching has already started for the students of class 9 and 12 in the state.
School and Mass Education Minister SR Das said in this regard that, "The situation of Kovid in the state is improving. We will resume classroom teaching for class 8 and 11 students from October 21 and a notification will be issued soon. Along with this, he also said that no decision has been taken yet on reopening the school for students from class 1 to class 7.
Covid-19 guidelines have to be followed
Das also said that the guidelines and protocols that have been issued for class 9th, 10th and 12th will be followed by the schools after the resumption of class 8th and 11th." Schools in the state currently hold Durga Puja. And due to the festivals of Kumar Purnima, it was closed since October 9 and will reopen on October 21.
Vaccination of teachers was done before opening of 10th 12th school
Let us inform that before the reopening of schools for classes 10 and 12, the government decided to vaccinate all teachers against Kovid-19 on a priority basis and directed the district education officers to ensure that the -19 guidelines to be followed. Let us inform that Odisha recorded 521 new Kovid-19 cases on Thursday, which was 94 less than the previous day.
read this also
DU UG Admission 2021: More than 48 thousand students got admission so far, 3rd cut-off list will be released tomorrow
APJ Abdul Kalam Birth Anniversary: ​​Very interesting 'Missile Man' Dr. Abdul Kalam's journey till becoming President
Education Loan Information:
Calculate Education Loan EMI