When Neetu Kapoor Started Crying On Yaarana Set For Rishi Kapoor, Amitabh Bachchan Sent Her Mumbai To Kolkata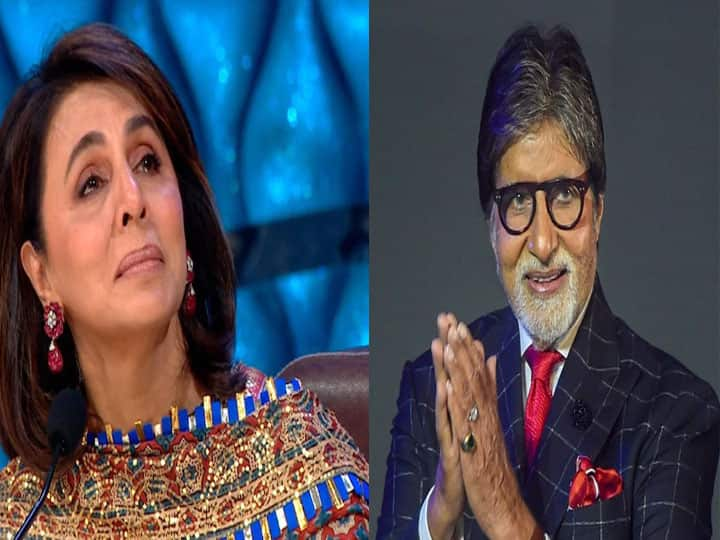 When Neetu Kapoor Cried on the Set of Yaarana: Old tales often resonate in the Bollywood corridors. Which brings alive the memories of that era. One such story is of Neetu Kapoor and Amitabh Bachchan. Which is connected somewhere or even with Rishi Kapoor. It was a matter of those days when Neetu Kapoor and Amitabh Bachchan were shooting for the film together. The film was Yaarana. And the superhit song of this film was to be shot – 'Sara Zamana Haseeno Ka Deewana'. It was necessary to have both Amitabh and Neetu in this song. But the song was half done that Neetu Kapoor was sent from Kolkata to Mumbai on a voice of Amitabh Bachchan and only Neetu Kapoor appeared in half of this song but what was the reason after all…
When Neetu Kapoor started crying on the sets itself
In an interview, Neetu Kapoor herself narrated this interesting anecdote. He had told that the set of the hit song of the film was set in Kolkata, so all of them were in Kolkata for the shooting. At that time Neetu Kapoor was engaged to Rishi Kapoor and she did not want to go away from him but she had to go for shooting. Then before the shooting, Amitabh and Neetu Kapoor were sitting together and Neetu started crying. Seeing this, Amitabh asked why she was crying, then Neetu Kapoor told that she wants to go back. To this Amitabh replied that she would definitely go. And he immediately talked to the producer and said that Neetu Kapoor's ticket should be arranged and he will shoot the song without Neetu. This is the reason that Neetu appears in only half of this song.
Amitabh is close to Rishi and Neetu
Amitabh Bachchan was very close to Neetu Kapoor and Rishi Kapoor. He also expressed grief over the death of Rishi Kapoor. Both did a lot of work together. Both were last seen in 102 Not Out.
Also read: Amitabh Bachchan Bunglow: From Mumbai to Paris, Amitabh Bachchan's bungalows are spread across the world, see royalty in pictures
Also read: Shilpa Shetty was seen worshiping at home with children, Raj Kundra was nowhere to be seen
Virat Kohli Photo: Anushka Reached Miles Away To Meet Virat Kohli, Quarantine Keeps Them Apart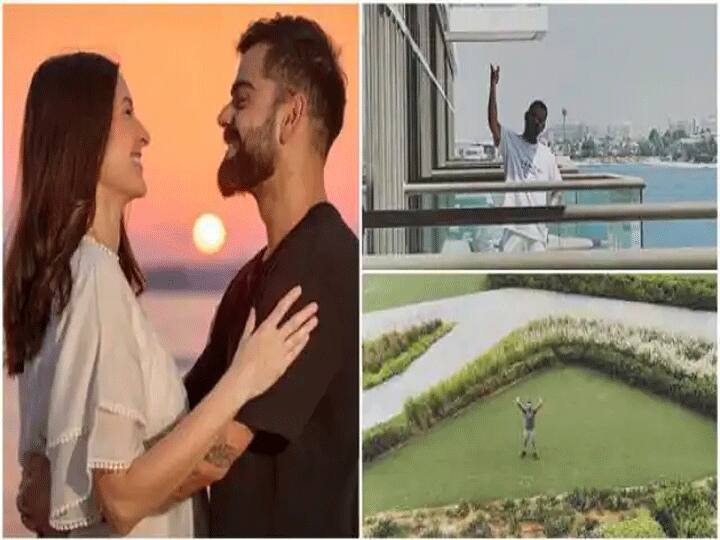 Virat Kohli PhotoBollywood actress Anushka Sharma and Virat Kohli are called power couples. Virushka is often seen expressing her love on social media. Anushka Sharma recently shared some pictures of Virat Kohli on Instagram. In the photo, these couples are seen showering love on each other from afar. Anushka Sharma has shared four pictures on her Instagram which she herself clicked. In the photo, Virat is away from her but is not forgetting to shower love on her. In two pictures, Virat is seen in the balcony of the flat, while in two pictures he is seen in the garden.
Photos of Virat Kohli from Dubai
The pictures shared by Anushka Sharma are from Dubai. Sharing these pictures, Anushka Sharma has written a cute caption. Fans are very fond of this post and millions of likes have also been received. Fans are seen looting their love on this couple. Talking about Anushka Sharma's workfront, in the year 2018, she was last seen in Shahrukh Khan and Katrina Kaif's film Zero. By the way, Anushka Sharma is very busy with the work of her production house. Anushka Sharma's production web series Paatallok is on Amazon Prime.
Number 11 is special for Virat-Anushka
Anushka Sharma and Virat Kohli tied the knot in Italy on December 11 in the year 2017. Anushka Sharma and Virat Kohli had a secret wedding, about which no one could know. On 11 January 2021, Anushka Sharma gave birth to a daughter. The couple has named their daughter Vamika. Number 11 is very lucky for Anushka Sharma and Virat Kohli.
read this also..
Hema-Esha Deol: Years later, daughter Isha's big disclosure – Mother did not even allow us to roam late at night, and when shooting with other stars…
The Kapil Sharma Show Update: Taapsee Pannu had a lot of fun with Kapil Sharma, the audience burst into laughter
Mumbai Drug Case: Aryan Khan to remain in jail for 3 more days, NCB in full action
NCB said this thing
The NCB said, "Based on a tip-off, a team of NCB raided the National Highway in Vasai East on Friday and seized 205 grams of mephedrone and arrested Sheikh. Based on the information received during the investigation, raids were conducted in Nalasopara and 300 grams of mephedrone was seized.
"It was learned that he had bought the drug from a Nigerian national and was on his way to sell it to a customer in Mumbai. Based on the information received from him, the NCB raided the western part of the metropolis and busted the supply chain.
(PTI)
Mumbai Drug Bust LIVE: NCB continues raid in the city, Aryan Khan speaks to SRK & Gauri over video call
Shah Rukh Khan's son Aryan Khan is currently in Arthur Road prison and all eyes are on the next development in the case. The Bollywood superstar's son along with five others, who were arrested by Narcotic Control Bureau (NCB) in connection with the cruise ship drug raid case on October 3. They have now been shifted to the common cell of Mumbai's Arthur Road Jail after their Covid report came negative on Thursday. Meanwhile, Mumbai Special NDPS court on Thursday reserved order for October 20 on the bail application. Not just the industry but also fans are pouring in their support for the actor and asking him to stay strong during difficult times. A number of updates have been pouring in relation with the case. In case you are unversed with the same, read the LIVE updates here: