Paul McCartney reveals who really broke up the Beatles
Now, more than half a century later, McCartney has revealed it was, in fact, John Lennon who instigated the split.
In an upcoming interview on BBC Radio 4, he told journalist John Wilson: "John walked into the room one day and said, 'I'm leaving the Beatles.' And he said, 'It's quite thrilling. It's rather like a divorce.' And then we were left to pick up the pieces," McCartney said in a preview that aired on the station's Today program Monday.
While Wilson highlighted that McCartney was the one to sue his bandmates to end the business partnership, he also said being blamed for the band's breakup had "frustrated McCartney for half a century."
McCartney said Lennon's decision to leave the band was driven by his pursuit of social justice, including movements such as "bagism," where he and his wife, Yoko Ono, wore bags to urge people not to judge others based on their appearance.
Lennon and Ono also held "bed-ins" for peace in Amsterdam and Montreal in 1969, whereby they lay in bed in hotel rooms for a week in protest against conflict, particularly the Vietnam War.
"The point of it really was that John was making a new life with Yoko and he wanted to go in a bag, and he wanted to lie in bed for a week in Amsterdam, for peace," McCartney said. "You couldn't argue with that."
McCartney described the breakup as the "most difficult period of my life" and said he could have imagined the Beatles continuing for longer if Lennon had not instigated the split.
"The Beatles were breaking up and this was my band, this was my job, this was my life," he said. "I wanted it to continue, I thought we were doing some pretty good stuff — you know, 'Abbey Road,' 'Let It Be,' not bad."
McCartney will release a book of commentaries on his song lyrics next month, edited by Irish poet Paul Muldoon, and including songs written for the Beatles.
He also told Wilson he and Lennon had written a four-page play in the "kitchen sink" genre before they started the Beatles.
The full interview will be broadcast on October 23.
200 crore money laundering case: Actress Leena Paul's custody extended by a week
A Delhi court linked the recovery of 200 crores from the wife of a businessman money laundering The custodial interrogation of actress Leena Paul in the case was on Saturday extended by a week. Paul was produced before the court at the end of his custodial interrogation and special judge Praveen Singh extended his ED custody by another week.
The court had earlier sent Leena Paul's husband Sukesh Chandrashekhar to Enforcement Directorate (ED) custody in the case. The couple had allegedly duped Aditi Singh, wife of Shivendra Mohan Singh, a former Fortis Healthcare promoter. The probe agency had requested for extension of Paul's custody by seven days.
Nora Fatehi is a victim in the money laundering case, helping ED as a witness
The judge said, "Prima facie it appears that accused Leena Maria Paul was not only the beneficiary of the proceeds of the crime but was clearly playing an active role in the transaction of proceeds of the crime, treating it as unspent money. and was working closely with the main accused Sukesh Chandrashekhar.
The judge said that the full chain of money transactions is still incomplete, and if the accused is not given further police custody, the links to be linked will not be able to be connected.
"I find accordingly that further police custody of this accused is necessary and he is remanded to police custody till 23rd October, 2021," the judge said.
Imtiaz Ali appointed as ambassador of Russian Film Festival in India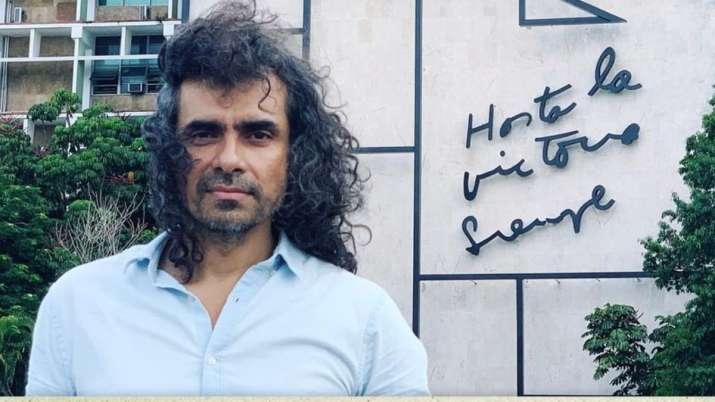 Director-producer Imtiaz Ali has been roped in as the ambassador of the Russian Film Festival in India. As part of the festival, ten notable Russian films of various genres will be premiered for Indian audiences on Disney+ Hotstar from October 16 to November 27. Ali said the festival will act as a ground for many future cinematic collaborations between the India and Russia.
"Russia and India have cultural ties that go back a long way. Film stars like Raj Kapoor and Mithun Chakraborty have been very popular in Russia and at the same time, Russian music and cinema have been a part of popular culture in India.
"I invite all Indian viewers to catch them from 16th October onwards and forge many more cinematic collaborations between the two great cultures," the filmmaker, known for movies like "Love Aaj Kal", "Jab We Met", "Rockstar" and "Tamasha", said in a statement.
Olga Lyubimova, Minister of Culture of the Russian Federation said the Russian Film Festival is one of the most effective ways to promote domestic content abroad.
"The international audience shows interest in Russian films and animation. The festival will help to strengthen the current links between the film industries and exchange ideas.
"Russia and India are already cooperating in the field of cinematography through the BRICS. I am sure that thanks to the convenient online format of the festival, we will be able to expand the audience of the Russian projects and attract new viewers," Lyubimova said.
Sarfaraz Alam, festival director, Russian Film Festival said they intend to bring films from Russia regularly to India in future. "Russian films offer emotions and genres of all kinds and cover a wide range of stories that everyone can relate to. As the Indian audience watches more international content now, this film festival offers them a new form of content to explore and enjoy," Alam said.
Spokesperson, Disney+ Hotstar said they are delighted to present Russian movies on their platform to the audience. "Our endeavour is to provide viewers with quality entertainment experiences in a manner that allows them to immerse themselves in stories they wish to see," the spokesperson said.
The festival brings celebrated and popular romances, dramas, and comedies from Russia like "Ice", "On the Edge", "Tell Her", "Doctor Liza", "The Relatives", "Another Woman!", "Jetlag", among others, which will be shown with English subtitles.
The first-ever online Russian Film Festival in India is organized by ROSKINO with the support of the Ministry of Culture of the Russian Federation, the Cinema Fund, the Moscow City Tourism Committee, Discover Moscow, Rossotrudnichestvo, and with the assistance of Kartina Entertainment.
The festival was launched in 2020 and has already been successfully held in 14 countries, with more than 200 thousand viewers. 
Oops…! Gurmeet Choudhary and Debina Bonnerjee robbed the gathering with these acts, did not remove their eyes from the pictures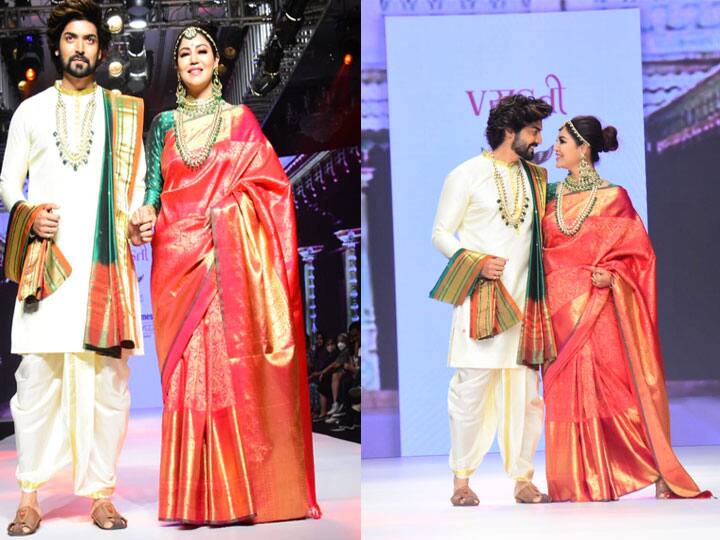 Oops…! Gurmeet Choudhary and Debina Bonnerjee robbed the gathering with these looks, the eyes were not removed from the pictures.



Source link