Melvin Van Peebles, trailblazing director and Black cinema champion, has died
Van Peebles, father of actor and director Mario Van Peebles, died at his home on Tuesday night, according to a statement shared on social media.
"Dad knew that Black images matter. If a picture is worth a thousand words, what was a movie worth? We want to be the success we see, thus we need to see ourselves being free," Mario Van Peebles said of his father's work in a statement. "True liberation did not mean imitating the colonizer's mentality. It meant appreciating the power, beauty and interconnectivity of all people."
Melvin Van Peebles' numerous film credits include "Watermelon Man" and "Sweet Sweetback's Baadasssss Song."
He also was an accomplished author, playwright and an advocate for independent filmmakers.
His son, The Criterion Collection and Janus Films celebrated his contributions to the arts in a statement.
"In an unparalleled career distinguished by relentless innovation, boundless curiosity and spiritual empathy, Melvin Van Peebles made an indelible mark on the international cultural landscape through his films, novels, plays and music," the statement read.
"His work continues to be essential and is being celebrated at the New York Film Festival this weekend with a 50th anniversary screening of his landmark film 'Sweet Sweetback's Baadasssss Song'; a Criterion Collection box set, Melvin Van Peebles: Essential Films, next week; and a revival of his play 'Ain't Supposed to Die a Natural Death,' slated for a return to Broadway next year."
Van Peebles was remembered in tributes Wednesday.
"Moonlight" director Barry Jenkins shared a memory of the last time the two filmmakers were together.
"He made the most of every second, of EVERY single damn frame and admittedly, while the last time I spent any time with him was MANY years ago, it was a night in which he absolutely danced his face off," Jenkins wrote in a tweet. "The man just absolutely LIVED."
Imtiaz Ali appointed as ambassador of Russian Film Festival in India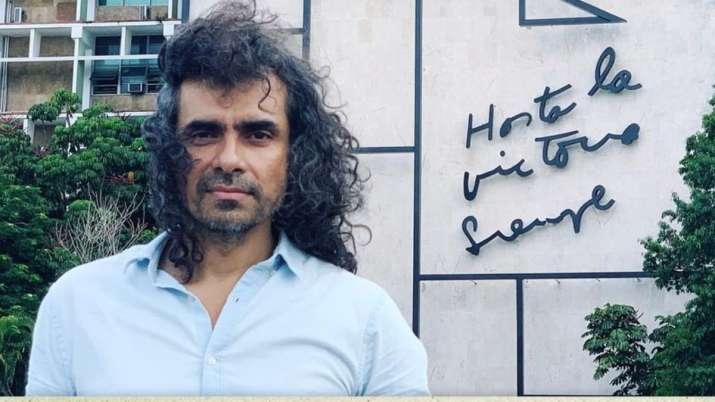 Director-producer Imtiaz Ali has been roped in as the ambassador of the Russian Film Festival in India. As part of the festival, ten notable Russian films of various genres will be premiered for Indian audiences on Disney+ Hotstar from October 16 to November 27. Ali said the festival will act as a ground for many future cinematic collaborations between the India and Russia.
"Russia and India have cultural ties that go back a long way. Film stars like Raj Kapoor and Mithun Chakraborty have been very popular in Russia and at the same time, Russian music and cinema have been a part of popular culture in India.
"I invite all Indian viewers to catch them from 16th October onwards and forge many more cinematic collaborations between the two great cultures," the filmmaker, known for movies like "Love Aaj Kal", "Jab We Met", "Rockstar" and "Tamasha", said in a statement.
Olga Lyubimova, Minister of Culture of the Russian Federation said the Russian Film Festival is one of the most effective ways to promote domestic content abroad.
"The international audience shows interest in Russian films and animation. The festival will help to strengthen the current links between the film industries and exchange ideas.
"Russia and India are already cooperating in the field of cinematography through the BRICS. I am sure that thanks to the convenient online format of the festival, we will be able to expand the audience of the Russian projects and attract new viewers," Lyubimova said.
Sarfaraz Alam, festival director, Russian Film Festival said they intend to bring films from Russia regularly to India in future. "Russian films offer emotions and genres of all kinds and cover a wide range of stories that everyone can relate to. As the Indian audience watches more international content now, this film festival offers them a new form of content to explore and enjoy," Alam said.
Spokesperson, Disney+ Hotstar said they are delighted to present Russian movies on their platform to the audience. "Our endeavour is to provide viewers with quality entertainment experiences in a manner that allows them to immerse themselves in stories they wish to see," the spokesperson said.
The festival brings celebrated and popular romances, dramas, and comedies from Russia like "Ice", "On the Edge", "Tell Her", "Doctor Liza", "The Relatives", "Another Woman!", "Jetlag", among others, which will be shown with English subtitles.
The first-ever online Russian Film Festival in India is organized by ROSKINO with the support of the Ministry of Culture of the Russian Federation, the Cinema Fund, the Moscow City Tourism Committee, Discover Moscow, Rossotrudnichestvo, and with the assistance of Kartina Entertainment.
The festival was launched in 2020 and has already been successfully held in 14 countries, with more than 200 thousand viewers. 
Oops…! Gurmeet Choudhary and Debina Bonnerjee robbed the gathering with these acts, did not remove their eyes from the pictures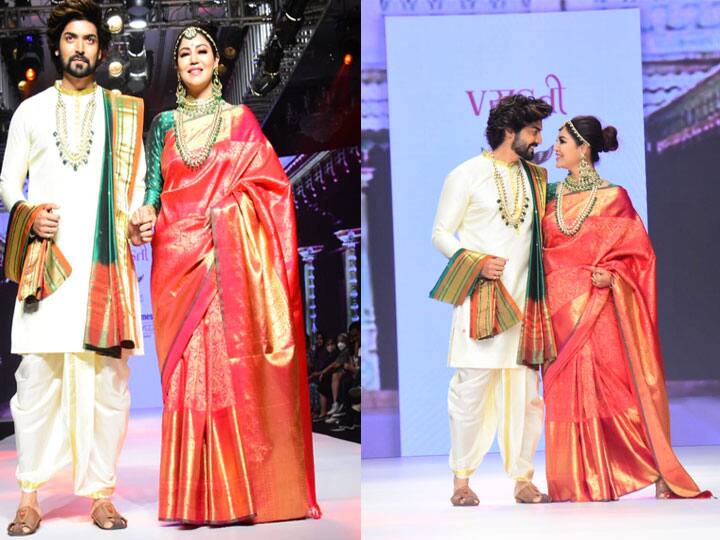 Oops…! Gurmeet Choudhary and Debina Bonnerjee robbed the gathering with these looks, the eyes were not removed from the pictures.



Source link
India Best Dancer Season 2 Begin With Powerful Performance By Contestants, Watch Here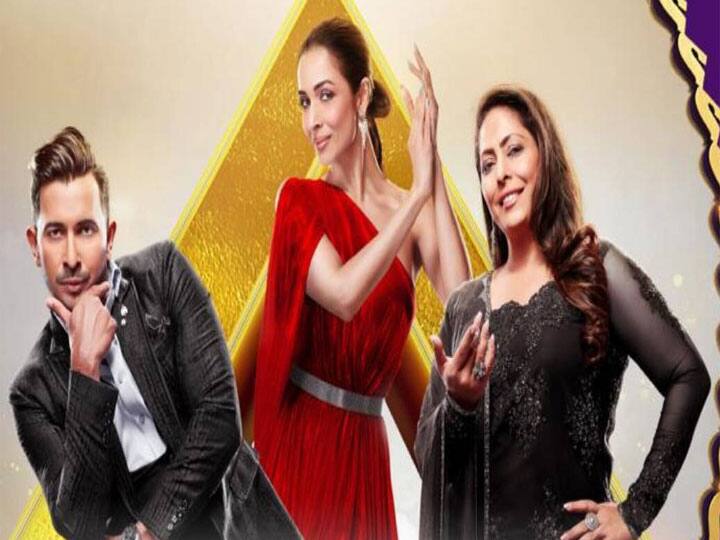 India Best Dancer Season 2 Episode 1: Dance reality show India Best Dancer 2 has started from Saturday. Malaika Arora, Terence Lewis and Geeta Kapoor are judging this dance show. In the very first episode, such brilliant contestants were seen that the eyes of all the three judges were torn apart. The promos of the show are going viral on social media these days, in which India's Best Dancer's best contestants are getting a glimpse of their splendid dance.
Malaika, Terence, Geeta judged the first season
The first season of India Best Dancer was also judged by Malaika Arora, Geeta Kapoor and Terence Lewis. This show was well liked. During that time, dance videos of Malaika and Terence also became very viral, which are still seen with great fervor. This season was a big hit, so for this reason now its second season has been started in 2021. This time too, like the last season, very strong contestants are being seen in this show.
Seeing the old video of the show, one thing is clear that this time too the show is going to be very funny and full of fun. In the last season, Nora Fatehi was seen in place of Malaika Arora for some time. Who was well-liked as a judge. During that time there were a lot of discussions about his dance with Terence Lewis. Those throwback videos are seen a lot even today. The show was hosted by comedian Bharti Singh and her writer and Bharti's husband Harsh Limbachiyaa. In this show, he also made a splash with his hosting. But this time the show will not be hosted by Bharti and Harsh, but by well-known TV anchor Manish Paul.
Also read:
Seeing Vicky Kaushal's Sardar Udham Singh, Katrina Kaif broke her heart, said this